The New Trend of Social Commerce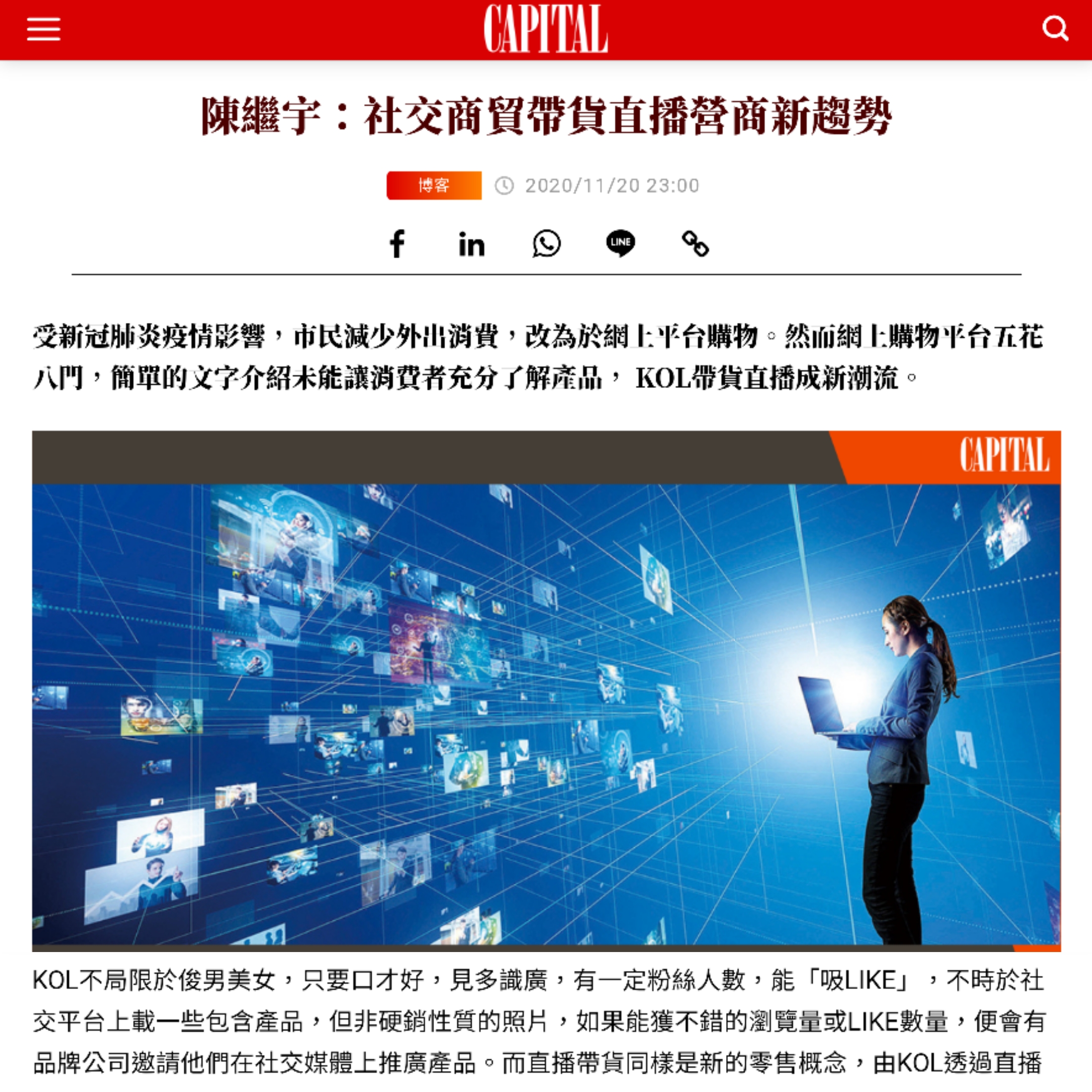 Affected by the epidemic COVID-19, citizens have reduced their out-of-home consumption and switched to shopping on online platforms. However, online shopping platforms are diverse, and simple text introductions fail to allow consumers to fully understand the products, and KOL livestreaming of goods has become a new trend.
KOLs are not limited to handsome men and beautiful women. As long as they are eloquent, well-informed, have a certain number of fans, can "suck LIKE", and from time to time upload some photos that contain products, but are not hard-selling, if they can get good results By the number of views or likes, brand companies will invite them to promote products on social media. Live streaming is also a new retail concept. KOL recommends products to fans through live broadcasts and conducts transactions on social platforms. This is Social Commerce.
The rise of KOL live streaming will replace some of the traditional newspapers and magazines and other advertisements. Merchants will look for suitable KOL products and integrate KOL with their business operation model. At present, e-commerce accounts for about 20% of the retail market, while social commerce accounts for less than 5%. It is expected that it will continue to rise in the future and has great development potential.
How to effectively promote through live broadcast? Take fashion as an example. Everyone has different preferences, and some people prefer to choose for themselves. KOL demonstrates fashion in person on live broadcast. Fans trust KOL's personal taste and trend sense, and then through real-time online communication, KOL recommends how to wear clothes to attract fans to buy. These real-time interactions cannot be achieved by e-commerce online shopping platforms. . However, online shopping users are generally more price-sensitive, and not all products can be promoted through social commerce.
Successful social commerce cannot be operated by KOL alone. It requires a team to be responsible for after-sales and logistics. Therefore, young people will have more development opportunities in the future, and the stall economy is more suitable for online platforms. It is expected that the future will be based on asset-light business, and there is no need to have a factory or office. As long as the existing resources and skills are properly managed, the limited resources are combined and used, and the "Think in the box" is implemented. It will naturally create miracles in the adversity.